Main content starts here, tab to start navigating
Catering
Special Events & Weddings
Black Shoe Catering brings Maxie's Southern hospitality to your special event, plus dinner selections inspired by Blue's Egg. Our chefs can create à la carte, buffet, family-style, and cocktail reception menus. We are very willing to create an event that suits your needs, desires, and budget.
Learn more about Black Shoe Catering's Off-Site Catered Events or for all inquires, please fill out the form below and we'll be in touch soon.
Pickup Catering from Maxie's
We can come to you! Whether you're hosting a wedding, rehearsal dinner, family picnic, or holiday celebration, Black Shoe Catering can accommodate with Pickup & Delivered catering.
Pick up large portions of Maxie's favorites, barbecue and sides for your next get-together. Check out Maxie's Party Boxes, and order online for groups of 6-8.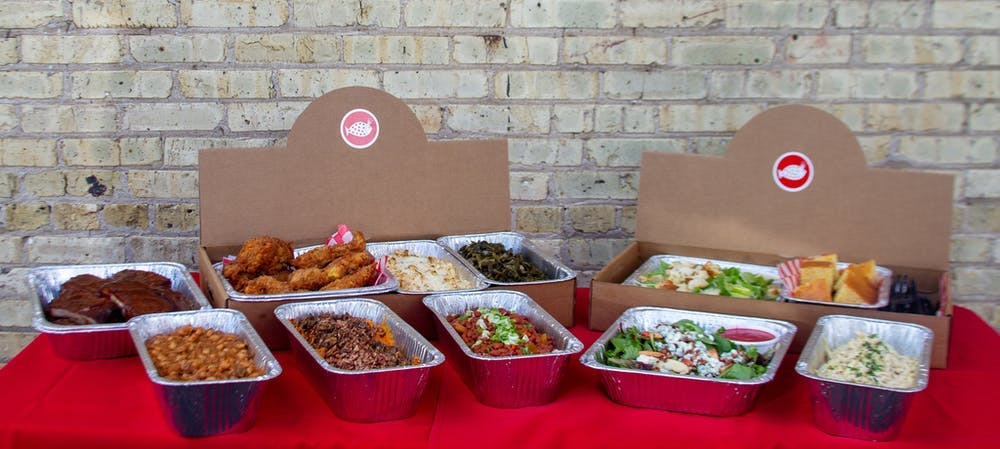 For larger groups of 10 to 100, build a menu from Maxie's À La Carte Catering Menu. To inquire about catering from our À La Carte Catering Menu, please contact catering@blackshoehospitality.com or call 414-336-1005.
Family Boxes, À La Carte Catering, and Box Lunches require at least 24 hours notice.
(Delivery minimum $300; delivery fee $30; optional setup fee of 5% food cost).